How Workflow Management Software Can Be Your Secret Productivity Weapon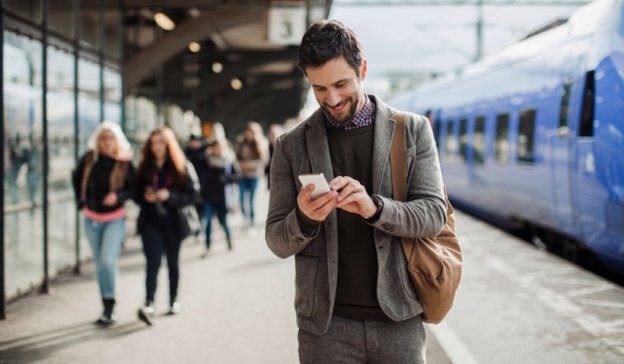 We know what you're thinking. Workflow management software a productivity tool? It's just another needlessly complex software to manage, another app to learn, one more thing to potentially slow you down. But don't click away just yet! It's true that even simple workflow management software can give your team's productivity a surprising lift. 
By definition, a workflow management service is simply a tool to organize and oversee work processes. But the benefits of the best workflow management tools go far beyond that. Used properly, they can save you and your team a ton of time and stress, and help you work even better together. Here are five ways a workflow management system can improve your productivity. 
Tired of chasing down your teammates just to find out where work stands? Or combing through email messages trying to find the latest updates and discussions on project progress? A workflow manager eliminates the need for status meetings, since everyone can clearly see which stage of the workflow every task or project is in right within the tool, whether it's planned, in progress, in review, or completed. Workflow management software like Wrike lets you create custom workflows, with statuses that reflect your team's ideal processes. Save your meeting time for high-value work and creative problem solving, and just glance through your workflow management tool when you need to quickly get caught up on where everything stands.
Spreadsheets are a huge time suck. Entering cells and formulas and creating graphs for executive reporting is a tedious process—and one that never ends, since data always needs to be updated or added. It can take hours to get an accurate picture of your team's performance and productivity; hours that would be better spent working on tasks that actually get you closer to your goals. An online workflow management tool can slice and dice your work data in real time to generate and update reports that are always based on the latest information, freeing up your time and attention for high-value work. 
Efficient processes are the key to helping your team run more smoothly and more productively, and better visibility into where your work stands means it's much easier to see where processes break down. By making it more obvious where work gets "stuck," workflow management software pinpoints where processes are broken or inefficient. For example, if a task or project has been "in review" for weeks, waiting for approval, you know your review and approvals processes needs some attention. 
Most task management workflow tools include built-in notifications to remind you of important tasks, whether they're overdue, the deadline is approaching, or it's your turn to work on a particular piece before passing it on to a colleague. These notifications can be customized or turned on/off according to your preferences, so that you get the notifications you need to keep track of important work without getting bombarded by distractions. 
When your team can continue working in the business and creative apps they know and love, projects get done faster and at a higher quality. Online workflow management software that integrates with these work tools means you can manage workflows and view work instructions or feedback without having to switch back and forth between dozens of apps and open tabs. All your work information is at hand and easily accessible, so your team can simply focus on getting stuff done. 
With custom workflows, shareable project dashboards, visual reports, real-time notifications, and 35+ integrations, Wrike's award-winning work management software helps teams work smarter. Learn more about Wrike by starting a free trial—all you need is an email address. 
By Emily Bonnie,